If you have seen the movie "The Hunger Games" you will understand why the necklace from Etsy Shop Fable and Lore is so witty.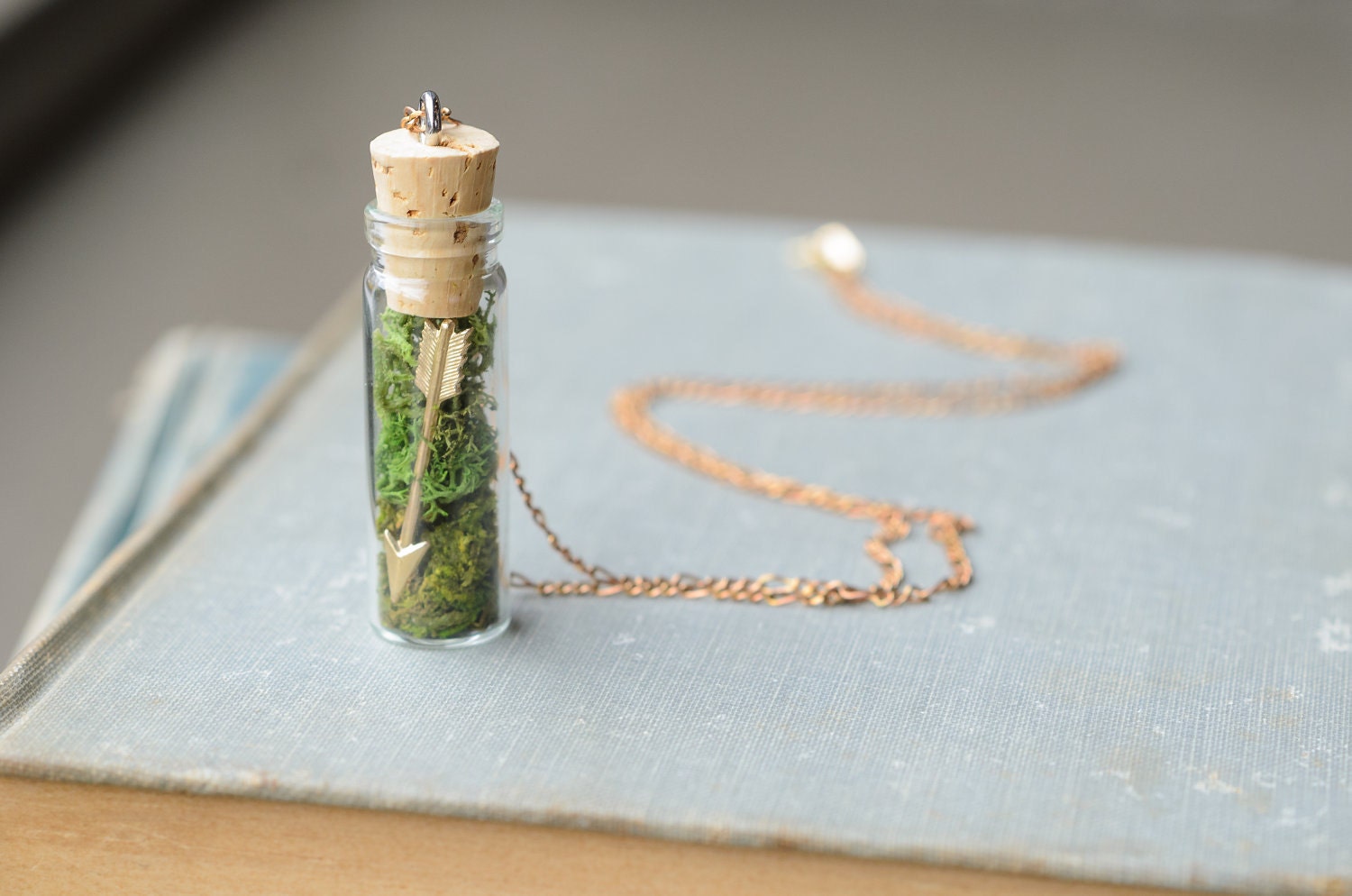 The main character Katniss of this movie is superbly skilled with a bow and arrow and navigating herself through the wilderness. This wearable terrarium will be a conversation starter as this heroine was so popular.
For more info on this unique item visit
Fable and Lore
.