Oh it is that time of the year again; when lovers express their feelings for one another. Chic Design has gone across the internet to find some really interesting gifts that can be really fun for Lover's Day.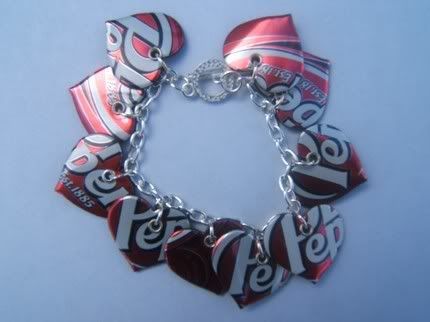 At Made From the Heart an Esty shop, you can indulge in the iconic heart shape and be green. This bracelet is made from a recycled Dr. Pepper can.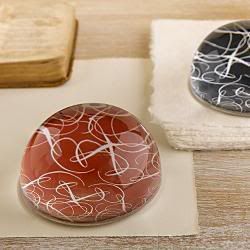 At red envelope you can find elegant paper weights that can fit right in on any stylish womans desk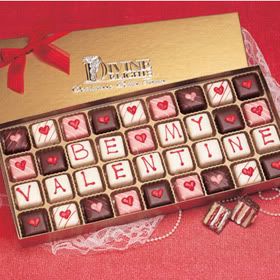 Who can resist a little something sweet? Well, at Devine Delights you won't have to. Their cute Valentine Petit Fours look scrumptious.